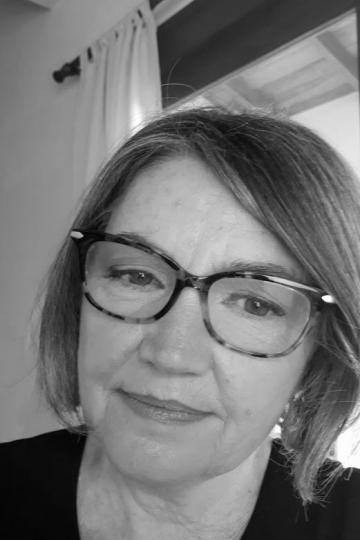 MARTINA FREITAG was born in southern Austria, and grew up in Toronto. She received a BA (U of Calgary, 1985) and also worked in community and student journalism in Alberta and Manitoba. She was an arts administrator for the Mississauga Arts Council and the League of Canadian Poets.  She moved to Guelph in 1987, where she taught in the elementary schools for twenty-six years.
A suite of her poems, called a lush life, was published in Paper Plates (Vol. 3, No.4.)
In April 2021, she independently published Rot-Weiss-Rot: A Village Childhood in Wartime Austria. (Find it on Lulu.com.) A revised edition, entitled A Jennersdorf Childhood in Wartime Austria, as well as a German translation, (with edition lexliszt12) is forthcoming. She is working on a memoir, called A Last-Minute Friendship and a novel.