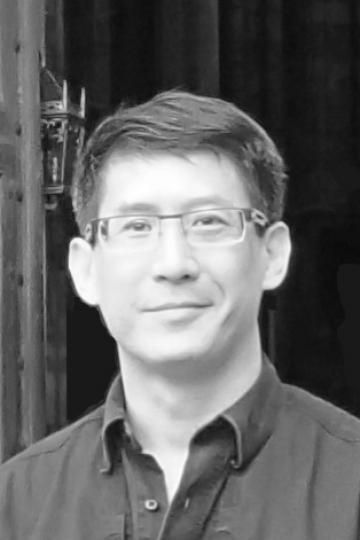 Available for Book Clubs
Available for School Visits
PAULUS LINNAEUS is a bilingual former professor, doctor, parachutist, military instructor, scuba diver, writer, academic editor, poet, and musician, who has travelled and lived throughout the world, from Toronto, New York, and Sydney, to the middle east, far east, Caribbean, Europe, and so on. He has lived several lives and thus brings this broad perspective of life into his stories.
He has returned, after a hiatus of decades, to his original love: graphic novels and bandes dessinées. It's actually more than a way of life; a graphic novelist creates stories because he must in order to feel alive.
Paulus did have a measure of fun discharging the implicit obligation to society and family by conducting a "responsible" and conventional career, the unintended and imposed consequence of having accidentally done well in traditional schooling… but has recently forced his way back onto that original creative quest. And he will not apologise – in typical Canadian fashion - for doing so!
His original series, The Demonhuntress, is a growing universe of graphic novels (and some short stories) for readers who prefer serious dramatic, literary suspense in the traditional old school gothic aesthetic, such as the work of Edgar Allan Poe, Shelley's Frankenstein, or Radcliffe's The Mysteries of Udolpho – spheres of hallucinatory and subtle supernatural intrigues, with deeper examination of reality (and unreality). The protagonists are typically women who grow to strength and indomitability under existential duress, through sheer will and cunning.
Paulus nowadays has gladly lost track of which story elements are from real life, versus those which emanate from imagination and are thus yet to be lived. After all, being a dedicated graphic novelist means never having to say you're sorry!
PAULUS LINNAEUS est ancien professeur bilingue, médecin, parachutiste, instructeur militaire, plongeur, écrivain, éditeur académique, poète et musicien, qui a voyagé et vécu à travers le monde, de Toronto, New York et Sydney, au Moyen-Orient, Extrême-Orient, Caraïbes, Europe, etc. Il a vécu plusieurs vies et apporte ainsi cette large perspective de la vie dans ses histoires.
Il est revenu, après une interruption de plusieurs décennies, à son amour originel : les romans graphiques et les bandes dessinées. C'est en fait plus qu'un mode de vie ; un bédéiste crée des histoires parce qu'il le doit pour se sentir vivant.
Paulus s'est assez amusé à s'acquitter de son obligation implicite envers la société et sa famille en menant une carrière «responsable» et conventionnelle, la conséquence involontaire et imposée d'avoir accidentellement bien réussi dans sa formation traditionnel… mais a récemment forcé son retour dans cette quête créative originale. Et il ne s'excusera pas - à la manière typiquement canadienne - de l'avoir fait !
Sa série originale, La Chasseresse de démons, est un univers croissant de romans graphiques (et de quelques nouvelles) pour les lecteurs qui préfèrent un suspense dramatique et littéraire sérieux dans l'esthétique gothique traditionnelle, comme l'œuvre d'Edgar Allan Poe, Frankenstein de Shelley ou Les Mystères d'Udolpho de Radcliffe – des sphères d'intrigues surnaturelles, hallucinatoires et subtiles, avec un examen plus approfondi de la réalité (et de l'irréalité). Les protagonistes sont généralement des femmes qui deviennent fortes et indomptables sous la contrainte existentielle, par pure volonté et ruse.
Aujourd'hui, Paulus a volontiers perdu la trace de quels éléments de l'histoire sont de la vie réelle, par rapport à ceux qui émanent de l'imagination et sont donc encore à vivre. Après tout, être un bédéiste dévoué signifie ne jamais devoir dire qu'on soit désolé !
LINKS
English Website – www.TheDemonhuntress.com
French Website – www.LaChasseressededémons.com
Italian Website - www.LaCacciatricedidemoni.com
Kindle Author Page – Amazon.com: P Linnaeus: Books, biography, log, audiobooks, Kindle
Instagram – www.instagram.com/alexisthedemonhuntress
TITLES
The Demonhuntress, vol 3: The Drop of the Blade (Patria Nostra, 2022)
The Demonhuntress, vol 2: Who Knows When Death Arrives? (Patria Nostra, 2021)
The Demonhuntress, vol 1: Karavalitz (Patria Nostra, 2020)
1888 - The Year of the Ripper (Patria Nostra, 2021)