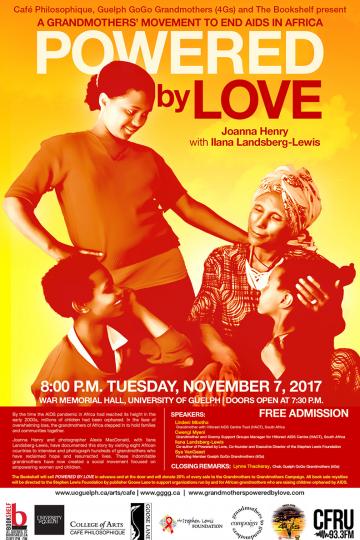 Tue, Nov 7 2017, 8:00 pm - 10:00 pm
The College of Arts, Guelph GoGo Grandmothers (4Gs) and The Bookshelf present the Cafe Philosophique Author Series – Powered By Love: A Grandmothers' Movement To End Aids In Africa, on Tuesday, November 7, 8:00 PM, War Memorial Hall, University of Guelph.
Ilana Landsberg-Lewis, Lindeni Mbotho, Cwengi Myeni, and Sya VanGeest will be in conversation with Dr. Sandra Sabatini, College of Arts.
Admission is free.