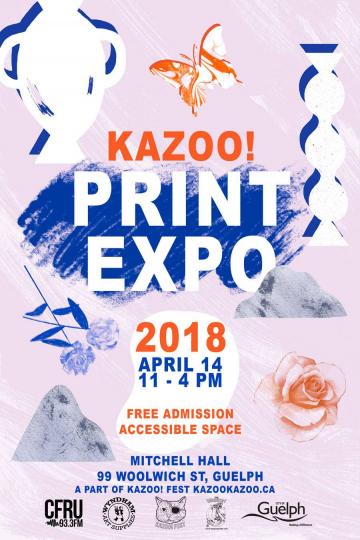 Sat, Apr 14 2018, 11:00 am - 4:00 pm
The Kazoo Print Expo will take place at Mitchell Hall in St George's Church (99 Woolwich St, Guelph) on Saturday, April 14, 11:00 PM to 4:00 PM.
The legendary Print Expo is back for another year filled with comics, zines, illustrations, letterpress, and so much more! This curated event brings together print makers of all kinds, coming from all over the province. You'll get to see what your favourite print makers have been working on — they're sure to be there!
Admission is free, but bring some $$ because you will for sure find something beautiful to take home.