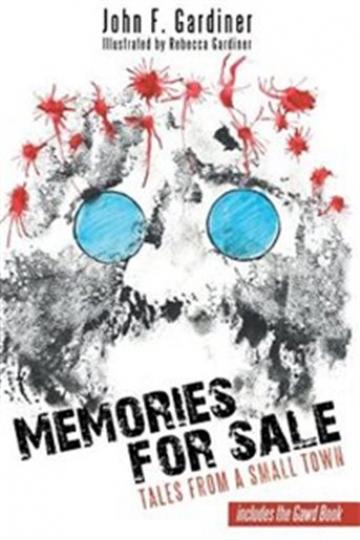 Sun, May 6 2018, 2:00 pm - 4:00 pm
John Gardiner launches his book, Memories for Sale, with a musical assist from Guelph's own James Gordon. on Sunday, May 6, 2:00 PM, in the ebar.
As a young man, John Gardiner scrawled his thoughts on his bedroom windowsill. Now in Memories for Sale, Gardiner shares short stories, poems, and a novella that he hopes will provide inspiration for others to look inward and reflect on the world around them.
Gardiner, a former newspaper editor, believes that we are all intelligent enough to solve our own problems. With that theory in mind, he offers writings that attempt to unravel the meaning of life and encourage deep thinking. In his varied collection shared with fluid realism, Gardiner explores relatable topics such as the aging process, loneliness, and suffering and pain as well as chronicles the life of a character named "Gawd" by his abusive alcoholic father. Through his emotional thoughtscapes, Gardiner offers a creative foundation for others to contemplate the future of humanity and their own destinies.
Memories for Sale: Tales from a Small Town shares a collection of short stories, poems, and a novella that explores the human condition.