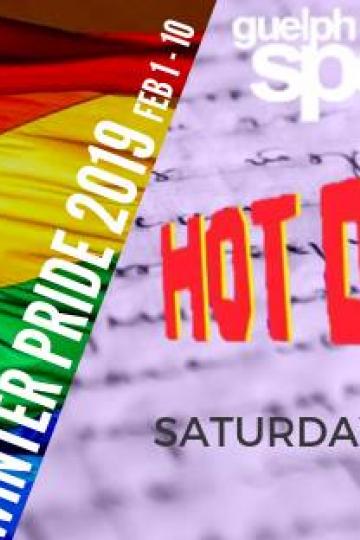 Sat, Feb 2 2019, 7:00 pm - 9:00 pm
Hot Damn! It's a Queer Slam! is Saturday, February 2, 7:00 PM, at the eBar, featuring EVE.
In honour of Black History Month and in partnership with Guelph Spoken Word & Hot Damn It's a Queer Slam, come out for the traveling poetry slam competition that supports the LGBTQ+ voice. HDQS does shows all over Ontario, and in April they invite the winners of each slam to compete for their top prize... a trip to Capturing Fire, an international queer summit and slam in Washington DC.
You don't need to have slammed before. Sign up for the open mic (open to all art forms, 4 mins only) or compete in the two round slam. Find out more at www.queerslam.com about rules.
Doors open at 7:00 PM. Admission is $10 or PWYC.