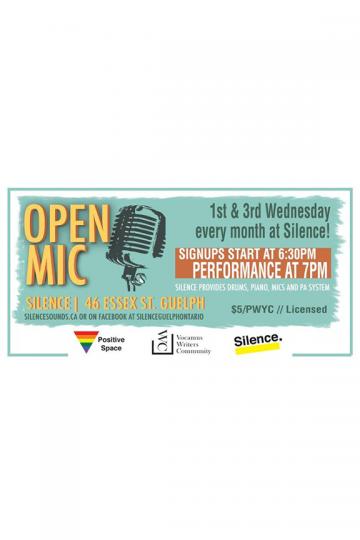 Wed, Feb 6 2019, 7:00 pm - 10:00 pm
The Silence Sounds open mic is Wednesday, February 6, 7:00 PM, at 46 Essex Street. Both writers and musicians are welcome.
Admission is PWYC, as Silence would like to provide a space for all artists at an affordable price in an inclusive and accessible space.
Sign-up for those who would like to read begins at 6:30 PM.