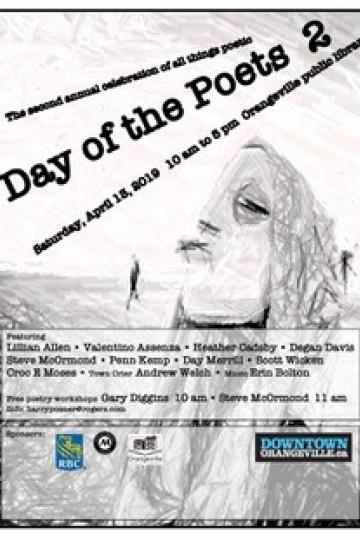 Sat, Apr 13 2019, 10:00 am - 5:00 pm
The 2nd Annual Day of the Poets Festival is Saturday, April 13, at the Orangeville Public Library, 10:00 AM to 5:00 PM.
A celebration of all things poetic, the festival features poets Lillian Allen, Penn Kemp, Valentino Assenza, Heather Cadsby, Degan Davis, Steve McOrmond, Day Merrill, Croc E Moses, and Scott Wicken. There will also be music by Erin Bolton and free poetry workshops with Steve McOrmond and Gary Diggins.
Admission is free.
For more information contact harryposner@rogers.com.