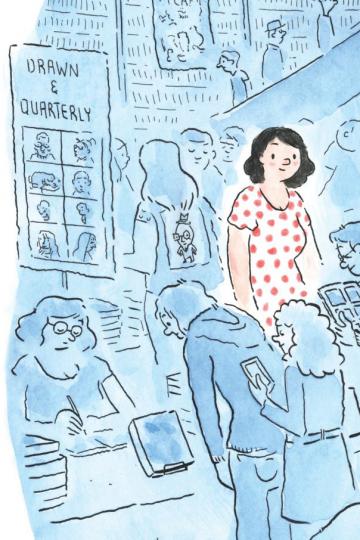 Sat, Apr 13 2019, 3:00 pm - 4:00 pm
Drawn and Quarterly Publisher Peggy Burns will bring her years of experience in the comic/book industry to Guelph on Saturday, April 13, 3:00 PM to 4:00 PM, with a keynote to close out the Kazoo! Print Expo.  
Peggy is at the helm of one of Canada's most beloved book publishing endeavours and has published the likes of comic icon Lynda Barry (Syllabus, One! Hundred! Demons!), Julie Doucet (Dirty Plotte), and recent works by Julie Delporte (This Woman's Work) and Nick Drnaso (Sabrina)—not to mention local heroes Marc Bell and Seth.
D&Q's publicist for 13 years before she took on the role of Publisher, Peggy has a wealth of knowledge about the culture and industry of graphic novels to interest authors, publishers, illustrators, and fans alike.
To register, please contact Anna at anna@musagetes.ca.