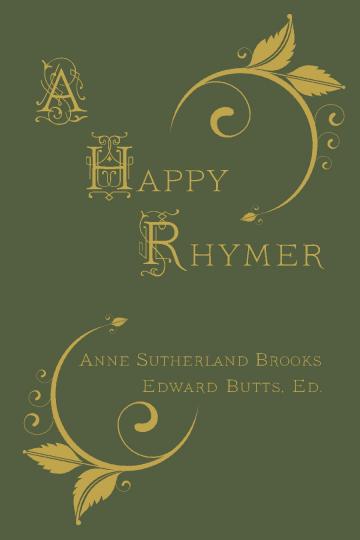 Tue, Apr 30 2019, 7:00 pm - 9:00 pm
Guelph author and historian Ed Butts launches A Happy Rhymer, a collection of writing by Anne Sutherland Brooks, on Tuesday, April 30, 7:00 PM, at the main Guelph Public Library.
Ed will give a short presentation on Anne Sutherland and the historical significance of her work. There will also be a reading of some of her poems.
Born and raised in Guelph, Anne Sutherland Brooks has long been one of Canada's lost poets. Though her work was at one time internationally recognized with the likes of fellow Canadians William Henry Drummond, Bliss Carmen, and John McCrae, she has now largely been forgotten.
This volume offers readers a selection of the work that made her a poet of note in her day, with the hope that it will introduce her to a new generation of readers and re-establish her place in Canadian literature.