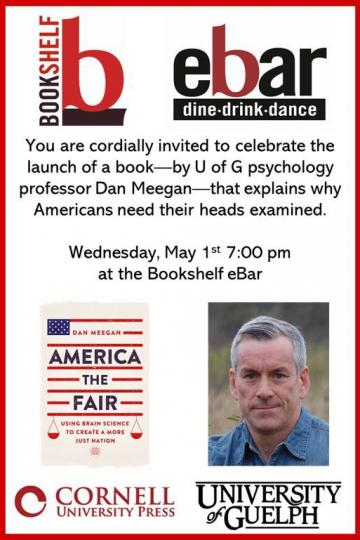 Wed, May 1 2019, 7:00 pm - 9:00 pm
U of G psychology professor Dan Meegan discusses his newly released book, America the Fair: Using Brain Science to Create a More Just Nation, on Wednesday, May 1,  7:00 PM to 9:00 PM in the eBar. Dan will be joined by philosopher Dr. Christopher DiCarlo.
Admission is $8, or $6 for Bookshelf members, students, seniors. Tickets are available in the Bookstore and at the door.