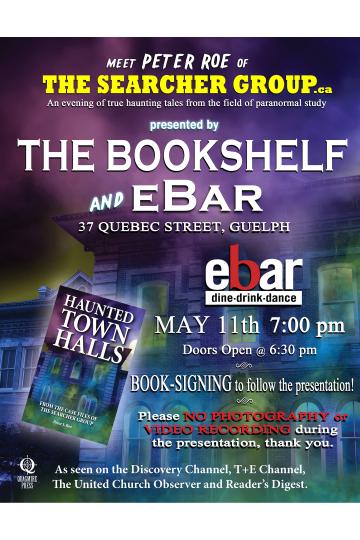 Sat, May 11 2019, 7:00 pm - 9:00 pm
Paranormal expert Peter Roe talks about his book, Haunted Town Halls, on Saturday, May 11, 7:00 PM, in the eBar.
Come for an evening of chilling tales and a Q&A with a member of renowned Canadian paranormal investigative team, The Searcher Group. Almost every community has a town hall, or at the very least, a gathering place for the public. Find out why those spaces in particular are often hot-beds (or rather, cold spots) of ghostly activity.
 
Admission is $8, or $6 for Bookshelf members, students, seniors. Tickets are available in the Bookstore and at the door.