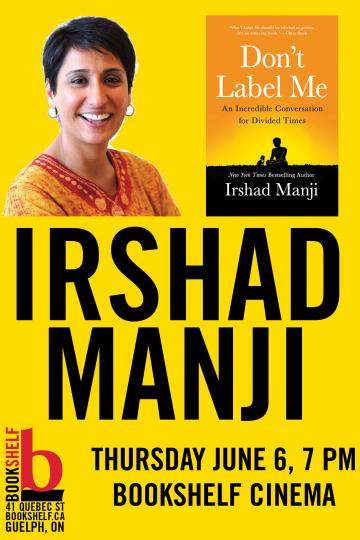 Thu, Jun 6 2019, 7:00 pm - 8:30 pm
Irshad Manji talks about her new book, Don't Label Me, on Thursday, June 6, 7:00 PM, in the Bookshelf Cinema. The event will include a Q & A session with the audience.
Admission is $8, or $6 for Bookshelf members, students, seniors. Tickets are available in the Bookstore and at the door.