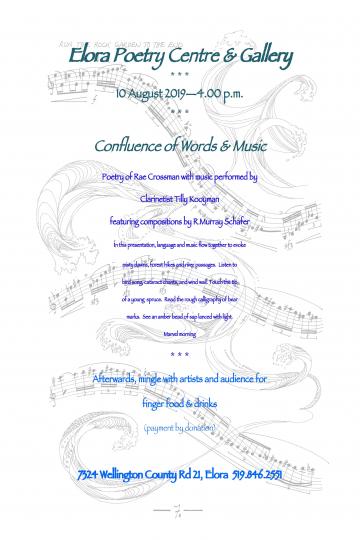 Sat, Aug 10 2019, 4:00 pm - 7:00 pm
The Elora Poetry Centre presents Confluence of Words and Music on Saturday August 10, 4:00 PM, at 7324 Wellington County Road 21.
The event features the poetry of Rae Crossman, with music performed by clarinetist Tilly Kooyman, composed by R. Murray Schafer. After the program there will be a chance to mingle with the artists and audience over finger food and drinks.
Payment us by donation.