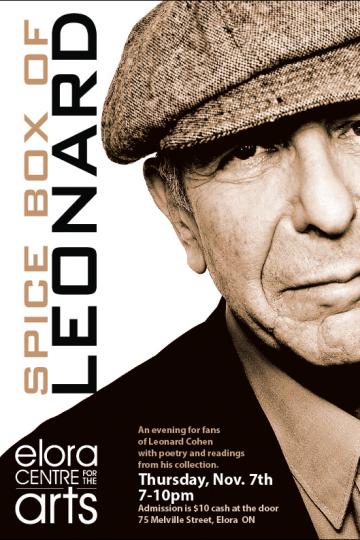 Thu, Nov 7 2019, 7:00 pm - 10:00 pm
The Elora Centre for the Arts presents Spice Box of Leonard, the third annual celebration of the music and writing of Leonard Cohen, on Thursday November 7, 7:00 PM to 10:00 PM.
The event feature local writers like Michael Kleiza, Marion Reidel, ans Donna McCaw.
Admission is $10 at the door.