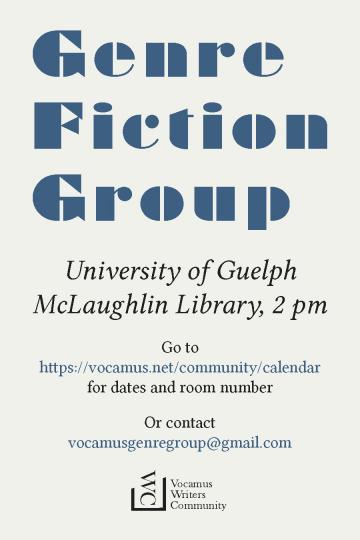 Sun, Feb 9 2020, 2:00 pm - 4:00 pm
Join VWC Genre Fiction Coordinator Karen Ralph for a relaxed gathering of genre fiction writers, Sunday February 9, 2:00 PM, at the U of G. McLaughlin Library, Room 384.
All are welcome. Daved Muttart will be giving a talk on the dos and don'ts of description, and the group will be discussing themes in their writing.