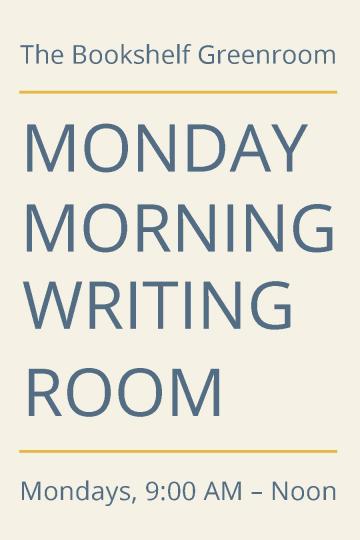 Mon, Mar 2 2020, 9:00 am - 12:00 pm
Mon, Mar 9 2020, 9:00 am - 12:00 pm
Mon, Mar 16 2020, 9:00 am - 12:00 pm
Mon, Mar 23 2020, 9:00 am - 12:00 pm
Mon, Mar 30 2020, 9:00 am - 12:00 pm
*** This even has been cancelled because of COVID 19 ***
The Writing Room is a chance to start each and every writing week off productively.
Join other writers in The Bookshelf Greenroom on Monday mornings, 9:00 AM to Noon, for quiet co-writing. There's free WIFI and coffee by donation to keep you going. Everyone is welcome.
Email mathesondawn@gmail.com for further details.