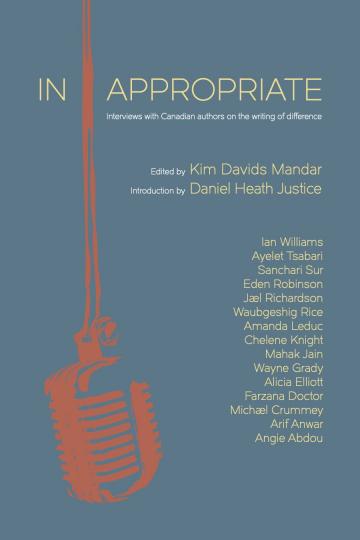 Tue, Nov 3 2020, 1:30 pm - 3:30 pm
The Elora Poetry Centre is co-sponsoring a webinar on literary appropriation with Renison College on Tuesday, November 3, at 1:30 PM.
The webinar is part of Daniel Bratton's Arts First course titled Refuse: CanLit in Ruins, centred on the book of the same title. It will be a virtual panel discussion on literary appropriation in Canada, drawing from an even more recent book, In/Appropriate, published by Guelph publisher, Gordon Hill Press. What promises to be a stimulating video event will feature the book's editor, Guelphite Kim Davids Mandar; three of the volume's contributors – Wayne Grady, Mahak Jain, and Faranza Doctor; and the publisher at Gordon Hill Press, Jeremy Luke Hill.
The link to the meeting is here – https://elorapoetrycentre.ca/2020/10/15/virtual-panel-discussion-on-literary-appropriation-in-canada-tuesday-nov-3-130-250-p-m/