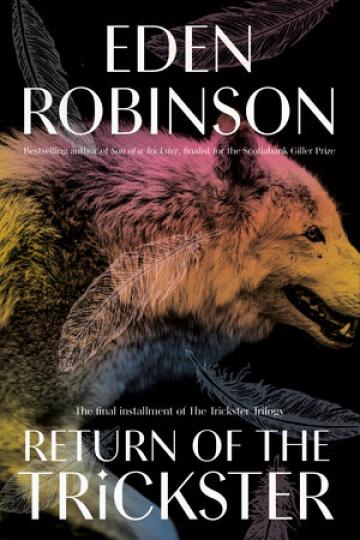 Thu, Apr 15 2021, 8:00 pm - 10:00 pm
The Eden Mills Writers' Festival Book Club will be reading Return of the Trickster by Eden Robinson this spring.
Sign up and enjoy conversation with fellow readers in the lead up to the main event on Thursday April 15, at 8:00 PM EST: a live discussion between bestselling author Eden Robinson, and CBC's Rosanna Deerchild. Registered book club members can submit their questions for Eden ahead of time and have a chance to ask them during the event!
The event is presented in partnership with Idea Exchange
 Register here – https://edenmillswritersfestival.ca/return-of-the-trickster-3/.