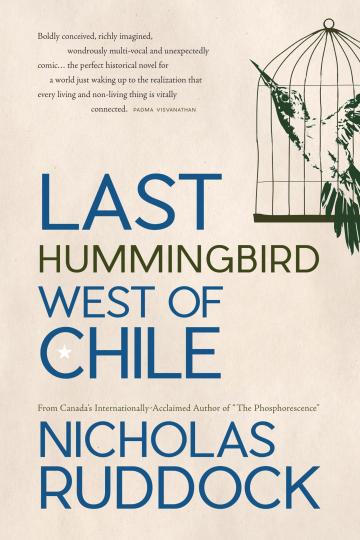 Wed, Sep 8 2021, 7:00 pm - 9:00 pm
Guelph author Nicholas Ruddock is launching his new book, Last Hummingbird West of Chile, through an online even in collaboration with the Bookshelf and Breakwater Books, on Wednesday September 8, at 7:00 PM.
You can check out more about this "audacious tale of murder, privilege, and servitude - of both humans and nature" here – https://vimeo.com/551728837.
Launch details here – https://www.facebook.com/events/139270261662483.