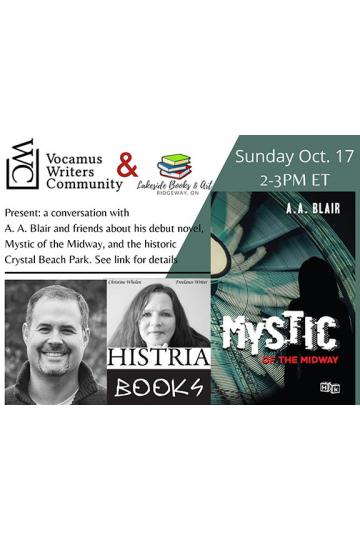 Sun, Oct 17 2021, 2:00 pm - 3:00 pm
Guelph author Aaron Blair is launching his new novel, Mystic of the Midway, on Sunday October 17 at 2:00 PM.
Join Aaron for a conversation with some friends about his novel and about the historic Crystal Beach Park, where the action of the book takes place.
The event is co-hosted by Vocamus Writers Community and Lakeside Books and Art.
You can get more information and register here – https://www.eventbrite.com/e/mystic-of-the-midway-virtual-book-launch-tickets-179566166237.