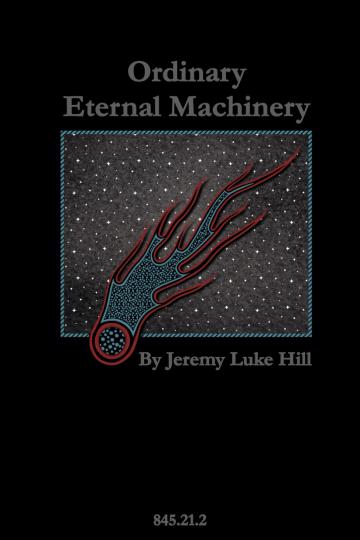 Sun, Oct 24 2021, 12:00 pm - 5:00 pm
Guelph author Jeremy Luke Hill is launching his new chapbook, Ordinary Eternal Machinery (845 Press),  at an open-house, drop-in, come-and-go, celebrationon Sunday October 24.
Everyone is welcome to drop by 130 Dublin Street North any time between noon and 5:00 PM for some hot apple cider and snacks, hopefully not all at once so that guests can follow covid guidelines for numbers and social distancing. Please do bring a mask. Hand sanitizer will be available at the door.
The book is a comprised of poems written from the text of Leonard Cohen's Beautiful Losers accompanied by short non-fiction responses to various problematic elements in the text.
Jeremy won't be reading from the book (it's not really the sort of thing best suited to public reading anyway), but 845 Press will be there to sell copies, and he'll be there to sign them and chat with visitors, so drop by whenever is convenient.
You can find more information on the event page here – https://www.facebook.com/events/872613963632833.