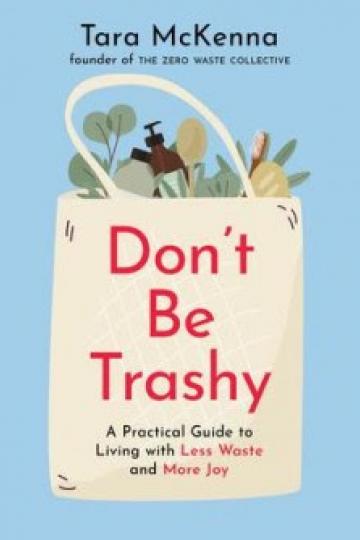 Tue, Feb 1 2022, 7:00 pm - 8:00 pm
Join The Bookshelf for a virtual event with Guelph's own Tara McKenna of The Zero Waste Collective on Tuesday February 1 as she launches her first book, Don't Be Trashy: A Practical Guide to Living With Less Waste and More Joy.
Tara will be in conversation with Candice Batista (co-founder of Eco-Hub) and will also be taking audience questions.
Buy a book from the Bookshelf to receive a signed copy and a link to the event!