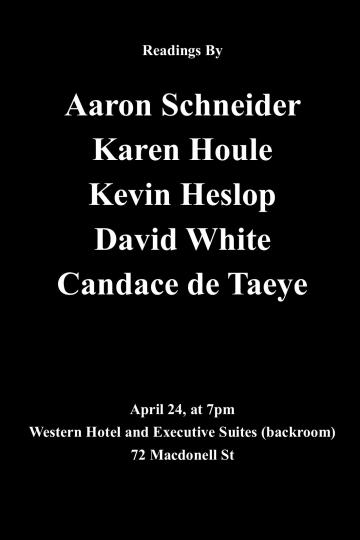 Sun, Apr 24 2022, 7:00 pm - 9:00 pm
Live readings are back, baby!
Guelph poets Karen Houle and Candace de Taeye join visitors from London, Kevin Heslop, Aaron Schneider, and David White for an evening of readings on Sunday April 24, 7:00 PM, at the Western Hotel.
All are welcome. You can get more information and let the organizers know you're coming on the Facebook event page – https://www.facebook.com/events/724779942301865.