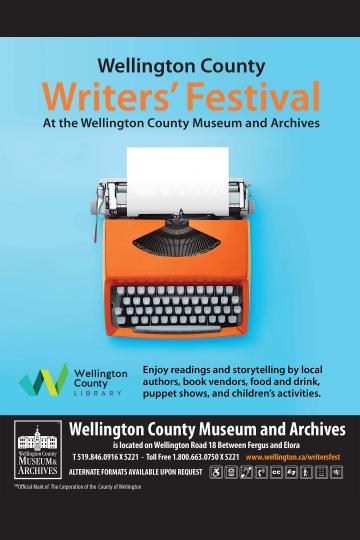 Thu, May 26 2022, 10:30 am - 12:00 pm
The Wellington County Writers Festival presents Literature at the Library at the Fergus Library (190 Saint Andrew Street West) on Thursday, May 26 at 10:30 AM.
The panel includes local authors Pat Mestern, Faye & George Chamberlain, J. E. Hewitt, Samantha Blair White, Nikki Everts, Laura Cok, Marion Reidel, Melinda Burns, and J. A. Gibbens
Details and registration here – https://wellington.libnet.info/event/6540902.