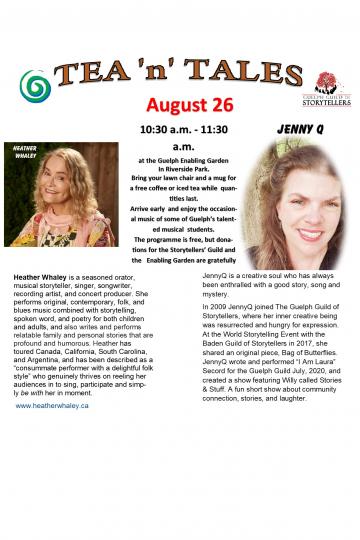 Fri, Aug 26 2022, 10:30 am - 11:30 am
Tea 'n' Tales is back in person after their virtual storytelling events last year.
Every Friday at 10:30 AM, from June 17 to September 9, storytellers take the mic at Riverside Park's Enabling Garden to entertain audiences with tales and music.
The events are free to attend, but donations to both the Guelph Guild of Storytellers and the Guelph Enabling Garden are welcomed.
People should bring their own tea or coffee and arrive early to ensure a good spot for the performances.