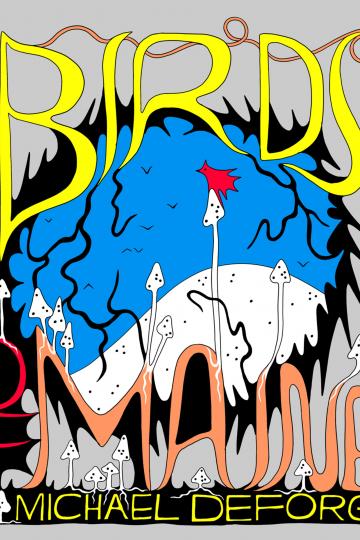 Wed, Dec 7 2022, 7:00 pm - 9:00 pm
Toronto author and artist Michael DeForge will be in conversation with local graphic novelist Seth on Wednesday December 7 at 7:00 PM in The Bookshelf Cinema, as a celebration of the release of Michael's new graphic novel Birds of Maine.
Appearing originally as a webcomic, Birds of Maine follows DeForge's prolific trajectory of astounding graphic novels that re-imagine and question the world as we know it, capturing the optimistic glow of a utopian imagination with a late-capitalism sting of irony.
Tickets $10 and available in the store or in the Cinema half hour before showtime.