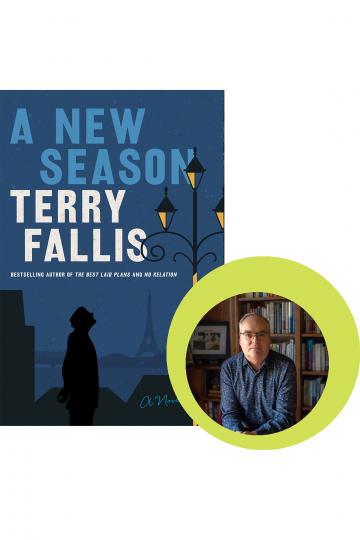 Sat, Sep 9 2023, 10:00 am - 11:30 am
The Eden Mills Writers' Festival presents an online workshop by Terry Fallis, "Make 'em laugh: Humour in Writing", Saturday September 9, 10:00 AM to 11:30 AM ET.
Two-time winner of the Stephen Leacock Medal for Humour, Terry Fallis, will lead a virtual workshop on humour writing covering a range of topics, including: why funny writing is hard; how to transfer humour to the page; humour tips and techniques; accepting that not every reader will "get you;" and who to read if you want to learn and laugh. Speaking of laughs, you'll have a few along the way, and there'll be time for questions and perhaps a short writing exercise too.
$50 ($45 in a bundle). Details here – https://edenmillswritersfestival.ca/make-em-laugh/.