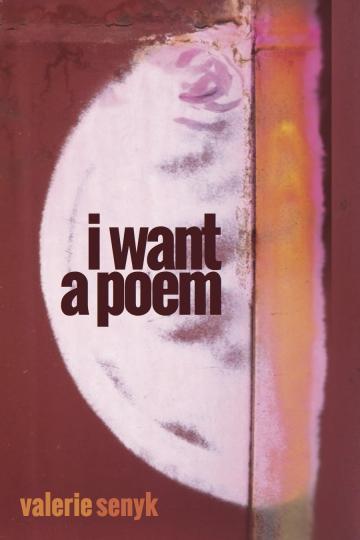 I WANT A POEM is a collection of lyric poems that explores the relationship between poetry and desire, reflecting on what we need poetry to say and to be. This reflection is what unifies the collection as it moves between the many forms that desire takes in us. Its verse is both vigorous and delicate, rash and reflective, poignant and humorous, as it evokes the many faces of our human needs.
EXCERPT
i want a poem so beautiful
it will drench my eyes
princely
comely
powder white
safflower lipped
a poem to swoon by
reaching out a hand to touch
can't touch:
do they make them like that?
and this poem will have
a moving mountain for a soul
LINKS AND REVIEWS
— A review by Jean Mills in the KW Record
READER COMMENTS
— "I think of these poems as a string of pearls." — John Dunn
— "An imagined garden of literary inspiration." — Michelle McMillan