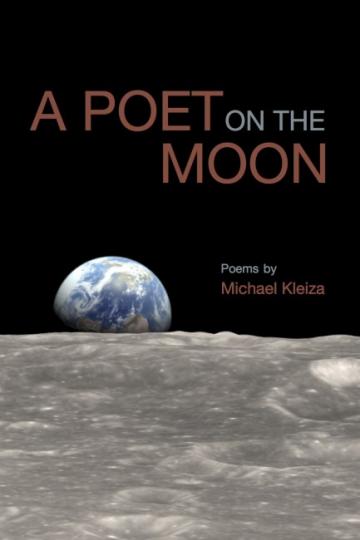 A POET ON THE MOON, offers poetry of broad experience, with writing as diverse in form as it is in theme. It moves between reflection, humour, nostalgia and irony, to express the vast breadth of human experience – love, war, family, aging, loss – in profound new ways.
EXCERPT
This is where I found them.
I've marked the spot
for you to find. He must have mounted, and then
embraced her, but within the few seconds
that their amphibian love
played out on this road, the wheel
of a car must have
crushed them in their cramp.
– from "Frog forensics: a cautionary tale"
READER COMMENTS
– "Great title and cover!" – Valerie Senyk
 – "Super collection of poems. Well done Michael!" – Chris Atack