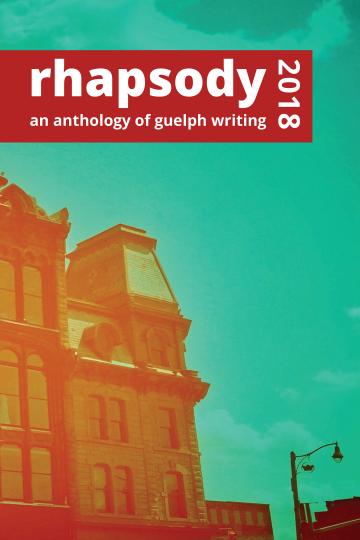 RHAPSODY 2018 is a collection of Guelph poetry published by Vocamus Writers Community to increase public awareness of Guelph poets.
The 2018 edition of the anthology includes a diverse group of local writers from established authors to emerging talents on a wide variety of subjects, with cover art generously donated by David J. Knight. They come together to reveal a valuable part of literary Guelph in the year 2017 / 2018.
This year's contributors include: Nikki Everts, Sheri Doyle, Nicholas Ruddock, Sheila Koop, Elaine Chang, Bieke Stengos, Hanna Peters, Jerry Prager, Kathryn Edgecomb, Valerie Senyk, Rob O'Flanagan, jeffrey reid pettis, James Clarke, Robin Elizabeth Downey, Michelle McMillan, Nora Ruddock, Darcy Hiltz, Jeremy Luke Hill, Marianne Micros, Kim Davids Mandar, Ann Clayton, Melinda Burns, Andrea Perry, and Donna McCaw.