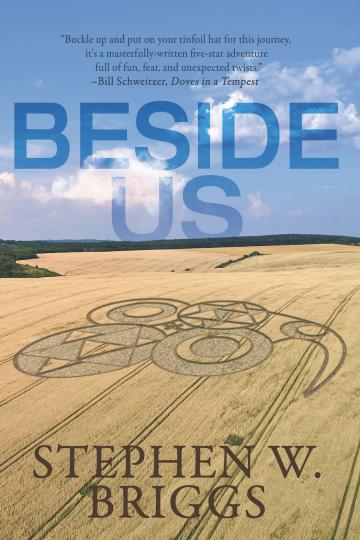 Simon Elliot, a police officer, witnesses the kidnapping of three siblings from their unconscious parents.
With no memory of how their children were taken, and their oldest son found dead in a crop circle in England, the family begs Simon to go abroad and continue his investigation.
In England, Simon believes he is being watched. When acquaintances die while helping with his investigation, he knows he has the attention of the kidnappers. While Simon's investigation expands, mysterious men dressed in black hoodies intervene, trying to hide their ancient secrets.
As more children's bodies appear in crop circles, Simon learns other missing children are alive and communicating with their parents, not in his dimension however, but through a veil, as if looking through a dirty window. The visits give the parents peace, and Simon the motivation to find out why those families are targeted, and how the remaining children can communicate with their parents.
Finally, confronting one hooded man, Simon learns where the missing children are held. He rushes to their location, intending to rescue the children and reveal the hooded group's many secrets. Will his police skills be enough to safely return the children and expose the kidnappers' ancient secrets?