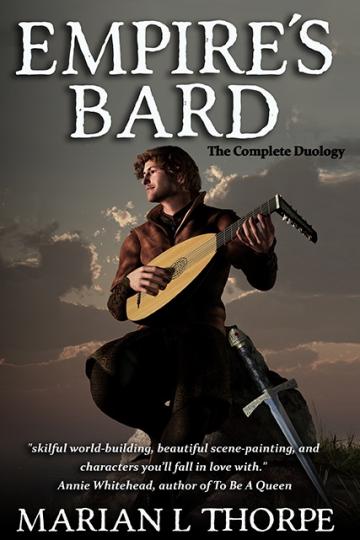 Empire's Bard contains the text of the previously published Oraiáphon and Empire's Reckoning, under one title.
Courage comes in many forms.
The northern invaders are defeated, but the price is high. The Eastern Empire, gone from these lands for generations, now rules. For Sorley, the young lord of Gundarstorp, the war and the treaty he signed have stripped him of both his lands and the chance to be a scáeli, a bard. Now it threatens to take Cillian, the man he loves.
Reluctantly accepting a diplomatic role, desperate to stay at Cillian's side, Sorley is torn between promises: to his country's leader; to his oath as an envoy; to his closest friend. Taking refuge in his music and the arms of another man, he finds a fragile peace – only to have it shattered by secrets revealed. But there is more than one side to a story, more than one song to be sung – if Sorley is brave enough to listen to his heart.