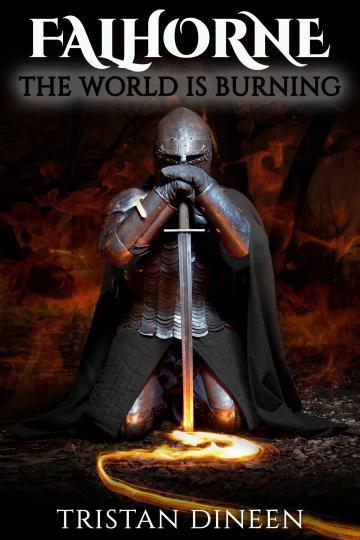 Title
Falhorne: The World Is Burning
Book 1 of the Falhorne series
The Order is no more.  The Falhorne, ancient champions of the elder gods, have dwindled to no more than a handful of beleaguered warriors.
The skies are darkening over the land of Vinos and persecution of the maligned Old Believers escalates at the hands of both church and state.
As one of the few surviving defenders of a proud tradition, Tagus is among the last of the Vinosian Falhorne when the pogrom comes.  His mentor slain, his comrades slaughtered, and his people enslaved, he must begin a quest that will take him into the darkness of his past and a depth of evil beyond anything that he has ever faced.