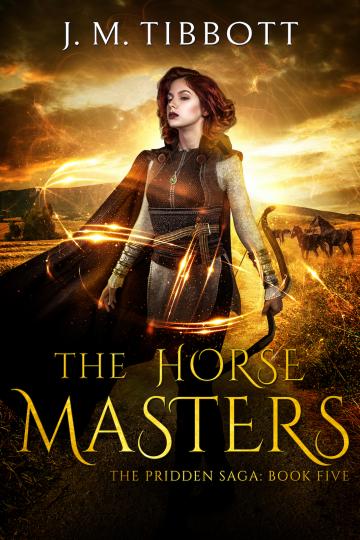 Title
The Horse Masters: The Pridden Saga: Book Five
Control over her own life. This is what Kat desires most. But Baklai is a land which exercises strict control of horses in all Pridden. She is stunned to discover her personal horse has been murdered aboard the ship from Glowen. Could she be next?
Thane Cathked, the rigid ruler of Baklai denies her a replacement animal, but can she restrain her fury sufficiently to avoid his further wrath?
Although she is initially allowed to journey through a land of dangerous new creatures and strange confusing customs, she is constantly under threat. Men and women in this land have distinctly private duties, kept secret from each other. Will she be able to avoid tripping over odd customs, particularly these?
When Kat breaks an ancient rule about the horses, she faces banishment from Pridden or drowning in the Hyal sea. The result of either situation is death. Can she talk her way out of this perilous situation? Can anyone help her?
The revealing of a traitor in the midst of the inhabitants, surprises everyone, except Kat.
Will she succeed in the task assigned by Lord Eduardo, and escape with her own life intact?
This book is just published, and reviews are not available as yet.