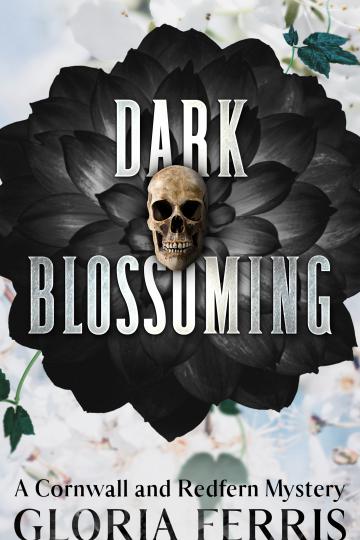 For over half a century, the bones lay buried in Blackmire Swamp.
Bliss Moonbeam Cornwall is ankle-deep in swamp mud, hunting rare plant specimens, when she unearths a human skull at the edge of a deep pit. She digs feverishly to save as many bones as possible. Just before the sodden bank collapses, she uncovers a WW2-era German Mauser.
Police Chief Neil Redfern, Bliss's husband, is sidelined by recent surgery. But, the anonymous bones lying in the morgue with a skull marked by violence, won't let him rest. The likelihood of murder increases when his forensics team discovers a second WW2 pistol close to the burial site.
Police archives reveal a missing person file from 1958 that contains explosive details, and any hope Neil has of keeping Bliss out of the investigation vanishes. The woman who reported her husband missing is Bliss's 83-year-old grandmother, Heidi. And, the responding officer was her late grandfather, Lockport's chief at the time.
While Neil investigates a recent suspicious death that may be connected to the skeleton and guns, Bliss risks his professional wrath by conducting her own enquiries. She is determined to clear her beloved grandfather's reputation and understand the tragedy of Heidi's early years.
Will justice for the forgotten veteran be possible if the shocking truths of his life and death are exposed? Or, should Bliss and Neil protect family secrets at all cost and leave the past buried?
Dark Blossoming is Book 4 in the Cornwall and Redfern Mysteries. It can be read in sequence or as a standalone.
·         Corpse Flower, Book 1
·         Shroud of Roses, Book 2
·         Skull Garden, Book 3
·         Wedded Bliss, Book 3.5 (novelette)