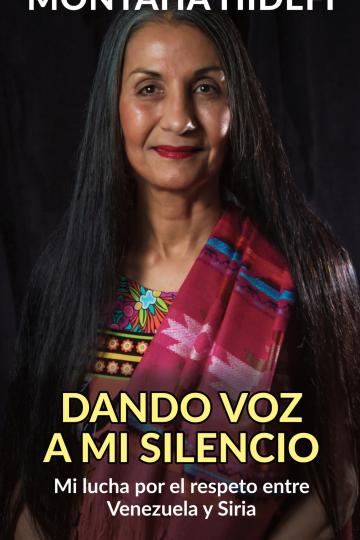 Title
Dando voz a mi silencio – Mi lucha por el respeto entre Venezuela y Siria (Spanish edition)
Spanish edition of "Giving Voice to My Silence".
Dando voz a mi silencio – Mi lucha por el respeto entre Venezuela y Siria es la desgarradora historia real de autodeterminación, resiliencia y transformación de Montaha Hidefi que de niña sufrió manipulación mental, violencia física e injusticia en su país de nacimiento, Venezuela, y de joven tuvo que luchar contra la intimidación, el rechazo social y las restricciones mientras atravesaba un choque cultural e incluso intentos de asesinato en Siria, el país de sus padres.
Al compartir su lucha para normalizar su salud mental y superar los demonios internos que resultaron en fobias y rebeldías para romper patrones sociales y convertirse en mujer consumada, la autora proporciona inspiración y motivación para ayudar al lector a superar sus propios obstáculos y construir la vida que desea.