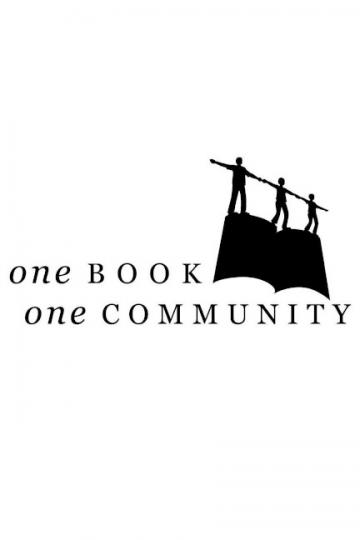 Action Read is pleased to bring the 'One Book, One Community' (OBOC) program in the city of Guelph. OBOC is a Penguin Random House of Canada initiative run in partnership with a local literacy organization or library. OBOC supports reading, celebrates books and writing, promotes Canadian writers, and builds a sense of community through the shared experience of reading. OBOC encourages people in the Action Read community and the wider city of Guelph to read the same book, discuss it, attend an event, and meet the author.
For our inaugural OBOC year, they have selected Guelph-based author and Action Read supporter Madhur Anand's This Red Line Goes Straight to Your Heart; A Memoir in Halves, published by Penguin Random House in June 2020. On one hand, we see Anand's parents leaving India and coming to Canada during the time of partition. On the other, we see Anand growing up in mining towns and crowded city apartments in Canada. Throughout she grapples with a complex legacy of parental trauma, anger and joy, born in part, out of the rupture of leaving one's homeland and building a new one. Told through a shifting kaleidoscope of science, history and memory, this is a vivid and lyrical story that both astonishes and pierces. Madhur's story may be of particular interest to many Canadians of her generation, and to those interested in the Indian diaspora, but it will also appeal to anyone who appreciates richly crafted, searing personal narrative.
Join Madhur Anand as she is interviewed by Barb Minett, founder of The Bookshelf, on Wednesday September 30th at 7pm. Madhur introduces This Red Line Goes Straight to Your Heart – a memoir and meditation which explores family history, meaning, personal history, and experience. Tour the authors writing space with us, ask Madhur questions, and more. This will be a free live online event. Email action1@on.aibn.com to register.
Also, come on out to Action Read's brand new One Book, One Community Book Club! Over the lunch hour of 4 Thursdays, starting October 15, and ending November 5, community members and Action Read volunteers and learners will meet to discuss and explore Madhur's book together. This will likely be an online event (though if the situation with the pandemic permits, we may also incorporate a socially distanced meeting or two).
Email action1@on.aibn.com if you are interested in joining the Action Read OBOC book club, and would like to borrow a copy of the book.
Above all, get reading This Red Line Goes Straight to Your Heart right away so that you can engage in these events or just have the pleasure of retreating into a brilliant and poetic memoir. Books are available at quality bookstores, such as The Bookshelf at 41 Quebec St. in Guelph.