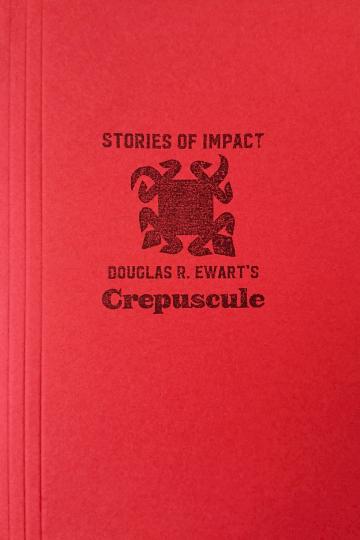 Guelph author Ajay Heble has released Stories of Impact: Douglas R. Ewart's Crepuscule through Publication Studio Guelph.
The title is a full-colour celebration of the improvised community collaboration Crepuscule. Edited by Ajay Heble, this book includes essays, an interview with Ewart, and photographs from the event in Guelph as well as the subsequent multi-site, mixed-media exhibition. Contextualizing Crepuscule within the traditions of experimental music, sculptural assemblage, and performance art, the book highlights moments of connection and opens a space for dialogue about the role of improvisation in building and strengthening community.
Douglas R. Ewart, a versatile composer, improviser, sculptor, and maker of masks and instruments, has led projects in diverse media, weaving his many talents into a single sensibility that encourages and celebrates the wholeness of individuals in culturally active communities.
Crepuscule - Guelph was presented as part of the Improviser-in-Residence initiative, a partnership between Musagetes and the International Institute for Critical Studies in Improvisation.