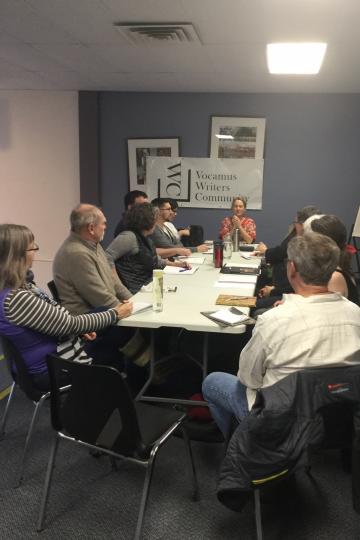 The 2019 Vocamus Writers Community Free February Workshops were a great success. There was much to learn, and good fun to be had in the learning.
Thanks to the many people who came out (even sometimes in terrible weather). We hope you discovered some tools to develop your writing practice.
Thanks so much to our workshop leaders – Linda Kenyon, Stephen Henighan, Claire Tacon, and Karen Houle – who offered their insight and experience. We're fortunate to have such strong literary mentors in our community.
Thanks especially to our February Workshops Coordinator, Karen Smythe, who did a wonderful job at organizing and hosting the events. We really appreciate all the work she put into making the workshops run smoothly.
See you all next year!