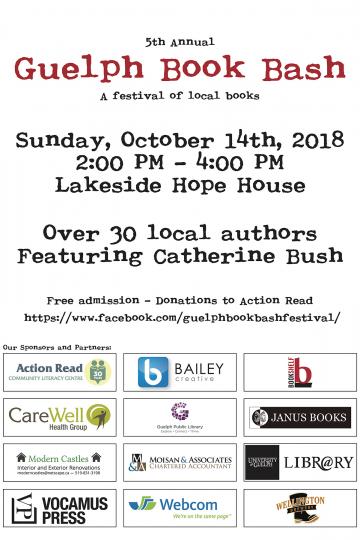 The 2018 Guelph Book Bash festival is grateful for its generous sponsors, including web development specialists, Bailey Creative.
Originally founded in 1999, Bailey Creative has emerged as one of the area's top website and application development companies, having designed and developed hundreds of projects for organizations of all types and sizes.
Their approach to development is based on relationship building. They see our primary role as getting to know you and your organization well enough to confidently represent you online. To do this, they must become familiar with your goals and your brand strategies.They then work collaboratively to determine how to best create leads, sell products, support sales teams, and/or communicate with stakeholders, all with solutions that keep business continuity as a priority. They believe their focus on client relationships makes them a strong choice for your business.
They also designed the new our vocamus.net site, so poke around and have a look at what they can do.