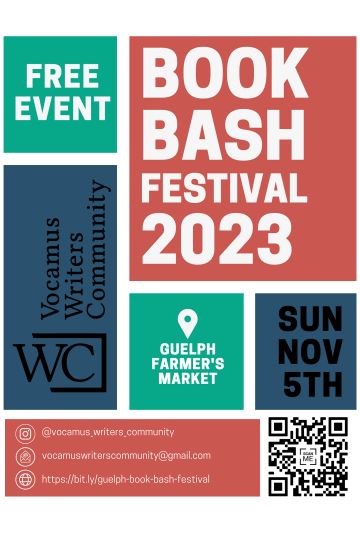 Hey, are you a Wellington County author with a book out in the last year or so that hasn't yet been featured at the Book Bash Festival? Do you know someone who fits that description?
If so, be in touch with us at vocamuswriterscommunity@gmail.com so we can add you to this year's festival on Sunday November 5 at the Farmers' Market.
All genres are welcome, from poetry to fantasy, memoir to short stories, cookbooks to romance novels. And all publishing methods are welcome, whether traditionally published, self-published, or handmade chapbooks.
So be in touch! We'd love to have you join us.