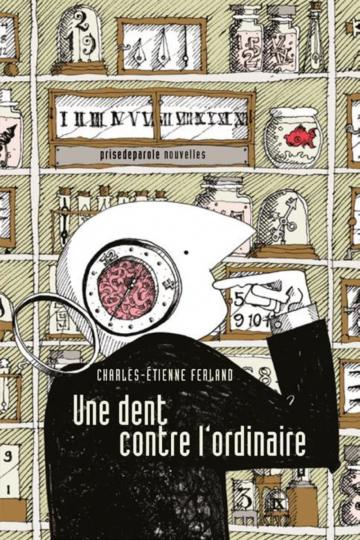 Guelph author Charles-Étienne Ferland has released a new book of short stories, entitled Une dent contre l'ordinaire / A tooth against the ordinary.
From the back cover –
"There are customs that are difficult to explain. For example, this tradition of keeping our ancestors alive in conservation vats. Or this obsession with postal efficiency, even in the afterlife. And what about new trends: goldfish as an aperitif? digital pesticides? trips abroad through dreams? Viewed through the eyes of humans, animals or insects, these situations reveal a world upside down, deliciously offbeat and rigorously weird."