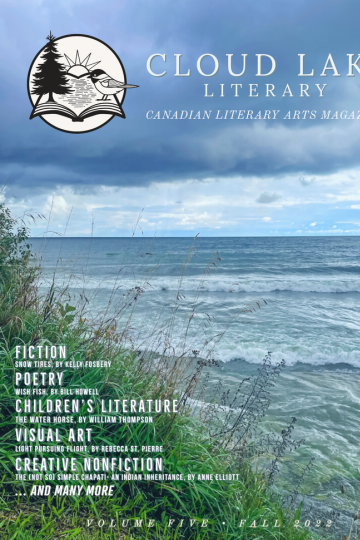 Donna Warner is thrilled to announce that her essay was selected for publication in Volume 5 of Cloud Lake Literary, a digital magazine, available November 4/22.
This volume contains works of fiction, creative non-fiction, poetry, children's literature, and visual art from a selection of writers and artists across Canada. 
Donna collaborated with Jodene Wylie, Founder and Editor-in-Chief of Cloud Lake Literary to have Home Assistant or Privacy Invader? appear in this publication. 
You can purchase a digital copy of Volume 5 until November 30/22 for $7.50 CDN here - http://www.cloudlakeliterary.ca/shop.