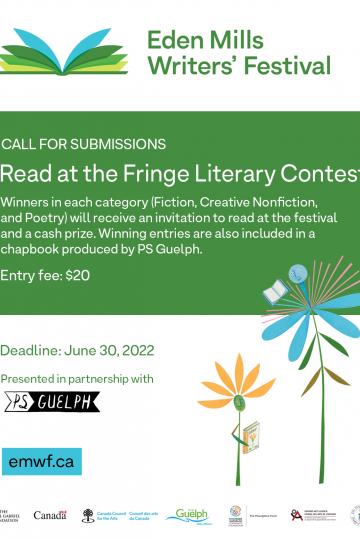 The Eden Mills Writers' Festival's Read at the Fringe Literary Contest is now open.
Aspiring writers can submit their fiction, creative nonfiction and/or poetry entries to their website until June 30, 2022 - https://edenmillswritersfestival.ca/the-fringe-literary-contest/.
There is a $20 entry fee. One winner from each category will receive an invitation to read at the Eden Mills Writers' Festival on September 11, 2022, as well as a $150 prize and publication in a chapbook produced by PS Guelph.