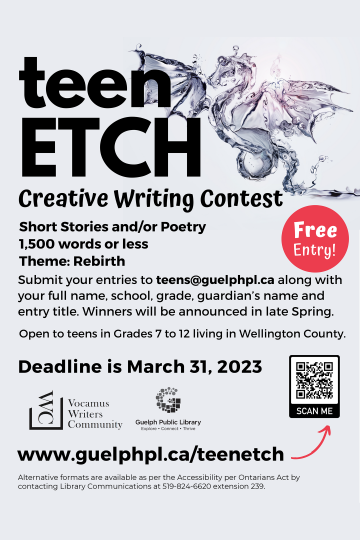 The Guelph Public Library and Vocamus Writers Community are partnering once again to offer teens in grades 7 through 12 the chance to be published in the Library's 2023 Teen ETCH Anthology this June!
You can help mentor one of those teen writers by providing your feedback on their story!
Just email Maria, our ETCH Coordinator, at mstencam@gmail.com. She'll send you a story by one of the teen writers early in April, and then you'll have about a week to provide your feedback.
It's a great opportunity to encourage a new generation of writers!