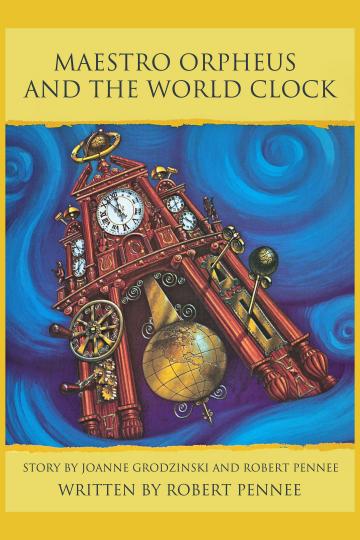 Wellington County publisher Maestro Orpheus Productions has remastered and rereleased an audiobook of Maestro Orpheus and The World Clock, a story with music aimed at children 5-12 years of age.
In this dream-like tale, Fred is visiting his grandfather when time suddenly stops. Setting out to discover why, Fred meets Maestro Orpheus and his magical lyre. Together they begin a musical adventure along The Corridor of Time, on their way to wind The World Clock. Drawing on a broad range of classical music, by composers from Bach and Haydn to Chopin and Strauss, Maestro Orpheus and The World Clock explores the intimate relationship between time, memory and music in a way that is
intends to delight and fill with wonder.
The story was created by Joanne Grodzinski and Robert Pennee. The narrator is the well-known Canadian actor, R.H. Thomson, with Leslie Marshall, Marshall Matson and B.J. McLellan. The music was recorded by the English Chamber Orchestra.
Originally released on CD, this Juno-nominated children's story set to classical music is now available as a re-mastered audiobook and can be found on your favourite audiobook platform. A new illustrated e-book and paperback version are also available on Amazon. Visit www.maestroorpheusproductions.com to hear the opening chapter and to learn more details.