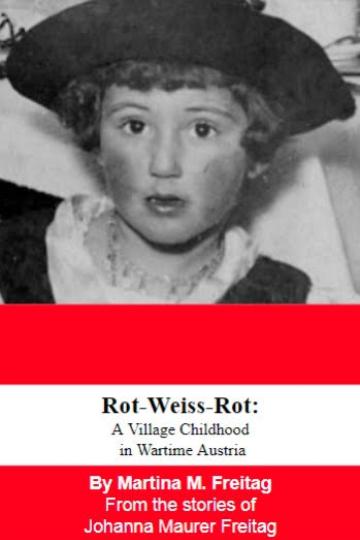 Guelph author Martina Freitag has released Rot-Weiss-Rot: A Village Childhood in Wartime Austria, a memoir written from her mother's memories growing up in the town of Jennersdorf during World War II.
The Second World War was a time of casual cruelty, anti-Semitic violence and propaganda, even in a remote Austrian village. Looking back, Hannerl Maurer remembers the turmoil and her many fears. But she also recalls loving memories about her village, Jennersdorf.
You can buy your copy here – https://www.lulu.com/en/us/shop/martina-freitag/rot-weiss-rot/paperback/product-pw2q59.html.