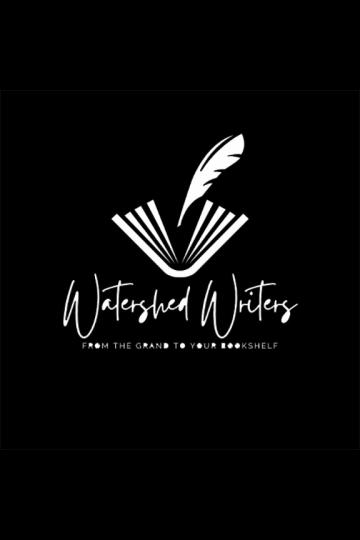 It's not exactly in Wellington County, but there's a new radio documentary series in the area on Tuesdays,at 6:00 PM on CKWR FM98.5.
Watershed Writers will feature an exciting mix of interviews with local writers who are practicing their craft in the Grand River Watershed area. Hosting the show is Martin de Groot, well known in Waterloo Region as an art and culture journalist for twenty-two years with the Kitchener Record. He is joined by poet and author Tanis MacDonald who lives in Waterloo, where she is Professor of Canadian literature and creative writing at Wilfrid Laurier University.
On January 19, their first guest on Watershed Writers will be Kitchener resident, Erin Bow. Erin is a scientist and writer of YA fiction, and she won the Governor General's Award in 2019 for her book, Stand on the Sky. We talk with Erin about her award-winning middle-school novel, Stand on the Sky, in which a young Kazakh woman trains an eagle to hunt. We also talk about Russian folk tales and the place of science and poetry in Erin's writing life. 
On February 16, they'll talk with the multi-talented Janice Jo Lee about what it takes to write and star in a one-person musical, her tips for writing poetry as song, and her advocacy work with young writers.  
On March 16, they'll interview Yvonne Blomer, the editor of the Caitlin Press volume Sweet Water: Poetry for the Watersheds and speak with poets who are writing about and for their local watersheds, including Gary Barwin and Laurie D. Graham.
Visit them on http://www.watershedwriters.ca/ for podcasts and author profiles.