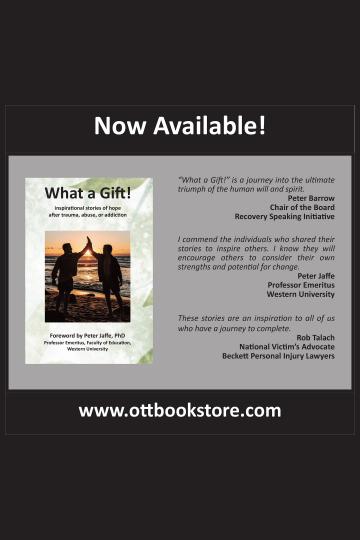 Guelph publisher One Thousand Trees has released, What a Gift!, a new anthology of stories of hope after trauma, abuse, and addiction.
In The Gifts of Imperfection, Brené Brown writes, "The dark does not destroy the light; it defines it." Each of the 14 writers in What a Gift! has shown vulnerability, honesty, and courage by sharing the raw truth of their darkness, and the path to their own light. It is that light which they are now shining brightly on the world.
All proceeds from the sale of What a Gift! anthology will go directly to Recovery Speaking Initiative, in support of the awesome work they are doing to assist those of limited means to recover from profound trauma. For more information about RSI, visit their website at www.recoveryspeaking.org.  
To purchase your copy of What a Gift! go to www.ottbookstore.com.